COVID-19: IT infrastructure for provisional hospitals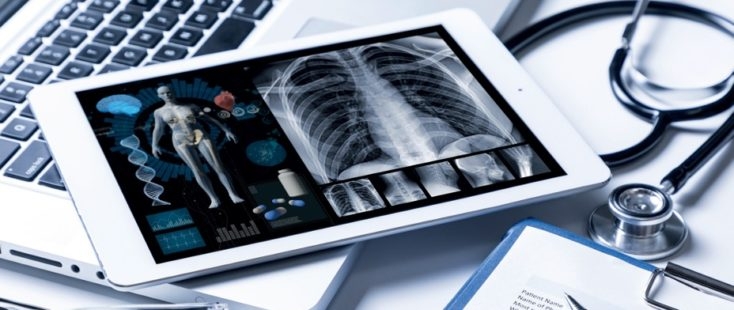 Reading Time: 4 minutes
Given the exponential increase in the number of people infected with the Coronavirus, many governments as the German government have adopted a hospital emergency plan. Among other things, this plan provides resources for rehabilitation centres to be upgraded, equipped and converted and for additional treatment capacities to be built up in larger halls and hotels for less aggressive cases. The needs or requirements are, on the one hand, more beds, more medication and more staff. On the other hand, it is necessary to provide temporary stations with efficient IT infrastructure on an ad-hoc basis, these stations need to meet the latest security requirements and always have sufficient capacity to handle the day-to-day running of the medical center. This situation raises enormous challenges.
Fast deployment by using cloud technologies
Healthcare institutions have shied away from the cloud for a variety of reasons. In view of the current situation, however, the cloud is precisely the approach that offers clinics and hospitals the opportunity to quickly equip their provisional facilities with an IT infrastructure that meets their needs and security at the same time. There are many solutions for this emergency. One of them will be presented below due to its practicability.
A possible solution approach based on VMware Cloud
Using VMware Cloud on AWS (VMC) an IT infrastructure can be rented, which is located in a data-center in different locations such as Frankfurt for Germany. This cloud solution is comprehensively secured via firewalls towards the Internet.

The VMware cloud is then connected to the hospital's data-center via VPN. This connection can be made with any IPsec-capable firewall.

A VMware Horizon environment is then set up on the VMC environment. For this purpose, SVA GmbH can provide remote support on request for the German market.

Virtual desktops are then installed on the Horizon environment and configured to allow your hospital staff to access all necessary data, applications and services.

Finally, your staff will be able to connect to the virtual desktops using any device such as a smartphone, tablet or a laptop with a client installed and work as usual.
Additional IT on site is not necessary with this exemplary solution. If peripheral devices are required (such as printers), the local printers can be integrated into the infrastructure by a corresponding configuration.
Would you like to know more?
Try our platform BVQ for general IT infrastructure automated monitoring (including VMware). BVQ provides transparency and automation on the status and communication of your entire infrastructure from the compute to the Storage and SAN layers. (link)
The original version of this article by Christian Strijbos (SVA GmbH) can be found under https://focus.sva.de/infrastruktur-fuer-provisorische-krankenhaeuser/